These were taken in March of 2004, just before its last annual.
The little Pitts was sold shortly thereafter to a pilot in Texas. It is a "flat wing" S1C with ailerons only on the bottom wings. As with all Pitts, landing it can be, shall we say, an interesting experience!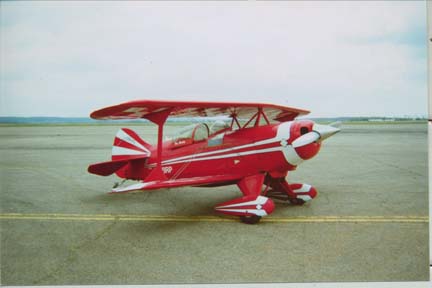 Click on the pictures below for larger images.