Having a supportive wife is 75% of the way towards enjoying this craziness. Please meet Marilyn!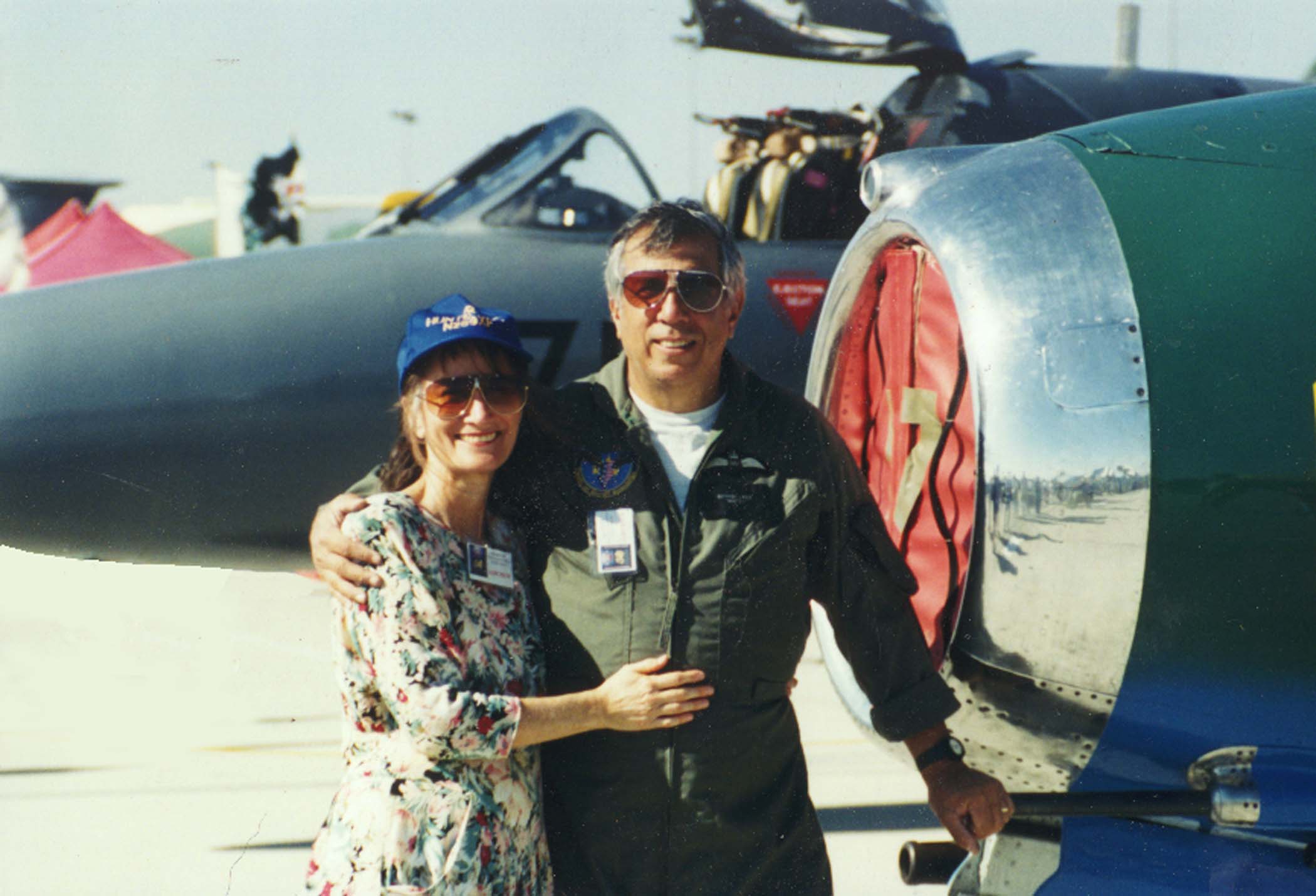 This was taken at one of the Open House shows for Edwards AFB. In the background is the nose of my former Hawker Hunter T.8C two seat weapons trainer. As you can see, the MiG's 23mm cannons make great items on which to lean!
And of course, you also need a very loyal crew-chief like "JJ"!