When I imported the MiG-17 from Poland in 1992, I also imported two MiG-15 UTI, two seat trainers. How else are you going to learn to scare yourself to death if you don't train in something like it?
In any case, a few years later the MiG-15's were sold to pay for two Hawker Hunters that I purchased from MOD in England (Sight unseen, over the telephone during an auction, would you believe!). One was a MK T.8C two seater and the other a GA.11 single seater.
Only July 10th, 1995, just one day after my 54th birthday, Brian Grant, John Baker and I, flew both of them across the Atlantic via Keflavic, Iceland; Sondre Stormfijord, Greenland; and on to Iqaluit, Canada. This was the first time a Hawker Hunter ever flew across the Atlantic.
The complete story of this historic flight was covered in an article I wrote for the March 1996 issue of Warbirds. I don't have any electronic copies of the article, but perhaps you can find one somewhere.
Well, the Hunter is, no doubt, one of the thoroughbred jets of the 1950's, and I had the honor and pleasure of flying them for three years. And I kept flying the MiG-17 at air shows during this same time period!
Here are just a few shots. The first is one of my favorites.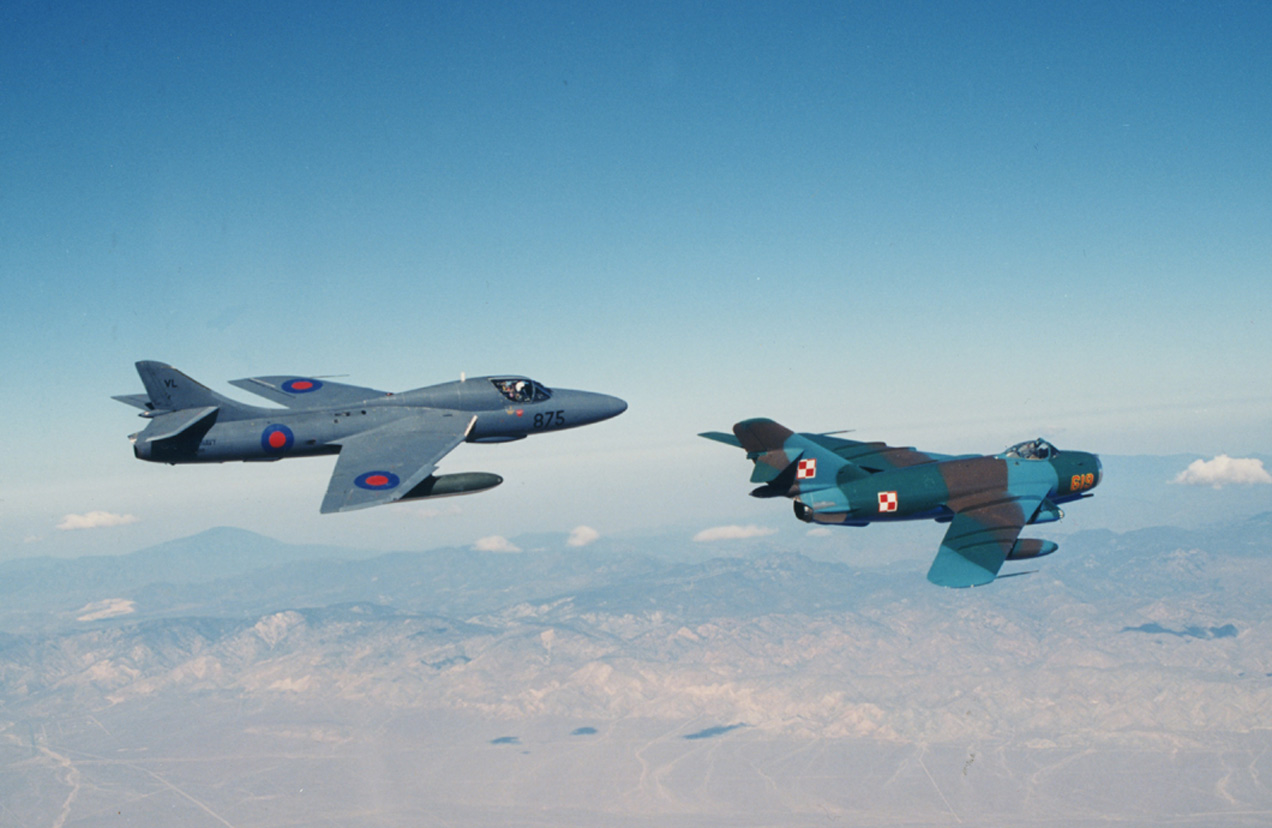 This was taken Over Edwards AFB in 1996 after finishing some training sorties at the USAF Test Pilot School. I'm leading in the MiG-17 and Brian Grant is on my wing in the Hunter MK T.8C. The shot was taken from a T-38 chase plane after he had just barrel rolled over us!
For the record, my good friend Brian has over 7,500 hours in Hunters (probably more than anyone else), about 1,000 hours in Gnats, and I don't know how many hours in Vampires, Meteors, and Hawks. Recently, he has been flying the Red Bull Sea Vixen at air shows in England. You can easily look him up on the Internet.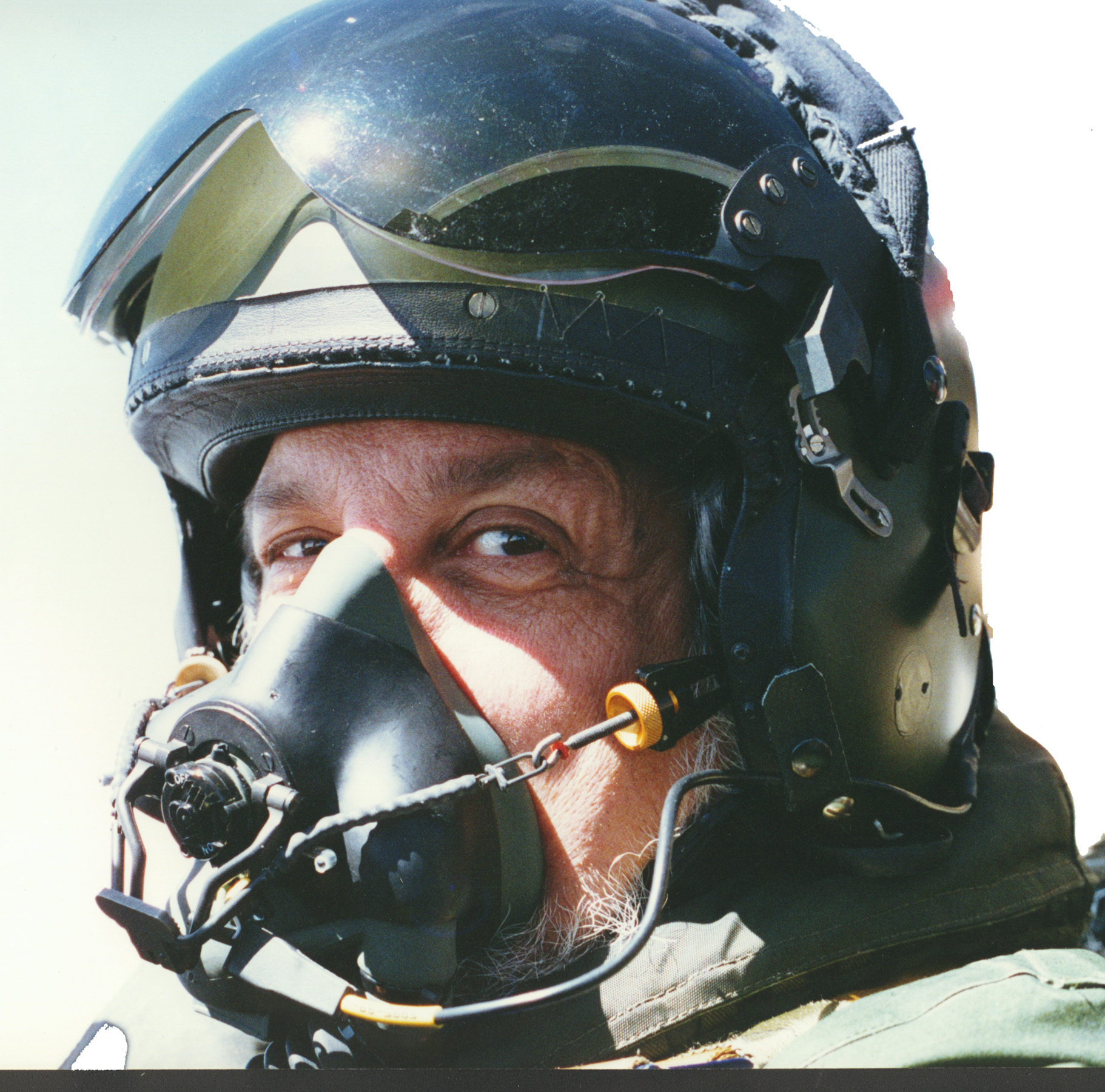 Crossing the "Pond" in 1995 at "Angels 40". I have to say, the British oxygen mask I was wearing is one of the most uncomfortable I've ever put on. And the British helmet isn't exactly petite either.
Also, you can't see it, but all of us were also wearing "Goon Suits"... rubber survival suits. And we were sitting on live ejection seats with life rafts attached to them. I guess all of this was so that they could find our floating bodies if we ever had to eject over the iceberg laden Atlantic from 40,000 feet.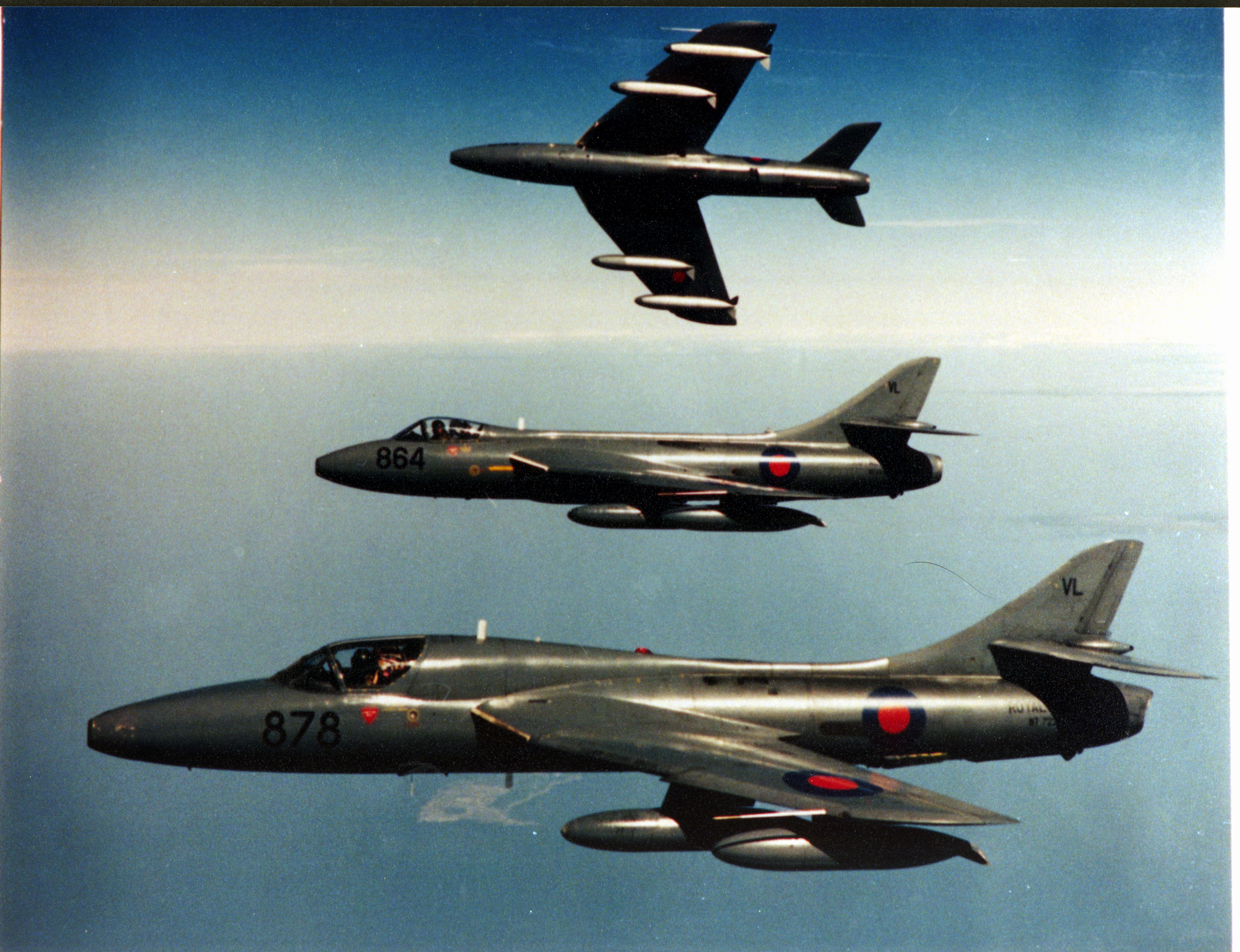 This last photo show shows a Mk T.8C in formation with the single seat GA.11 and another Hunter breaking off.